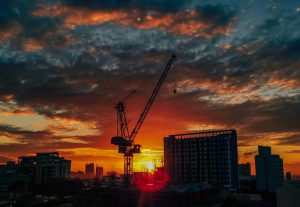 What estimator wouldn't want to quote construction projects faster and easier? This way, to optimize this process, save time and money, modern estimators, contractors and other specialists implement special mobile technology for estimating and quoting.
What is construction estimating software
Construction estimating software is a pocket mobile tool, gaining immense popularity, and designed to streamline and improve the process of creating cost, material, and labor estimates for various construction projects and operations. The, estimating, quoting and bidding processes are all very closely interconnected. It's common for some software to span all these activities. Also all estimating and quoting software provides different packages of specific features, so user should keep this in mind, when certain features are critical.
Why it is useful
Estimating and quoting apps are a real time saver. Pre-made mobile forms allow users to collect data and fill in estimation forms in a snap, anytime and anywhere. No need to fill in the forms manually, transfer documentation, adjust any form to the standard, constant maintain file storages and more. Estimating and quoting apps contribute to increased accuracy, reliability and agility. Estimating becomes a process with minimal effort and great time savings.
Construction Estimator app from Snappii
Snappii helps construction companies make their operations easier and more efficient for about 10 years. Construction Estimator app is one of our top ready-made apps, which is successfully used by different specialists. This app allows users to quickly create on-site estimates for construction and repair projects. Among the main features of the app are:
– the opportunity to import clients from the address book or Excel file;
– the opportunity to quantify material, labor and other costs and fill in the pre-made form;
– the opportunity to make necessary calculations and show a customer the total estimated cost in labor, parts, and the grand total;
– the opportunity to transform voice to text and avoid typing;
– the opportunity to preview the estimate as a PDF;
– the opportunity to share the estimate with anyone via email, Facebook, network drives and other sharing options available on device;
– the opportunity to store all the data locally on the device.
Construction Estimator app is available in Apple App Store as well as in Google Play. Snappii team is open to discuss any customization of the app to meet your specific needs. You can contact us here.