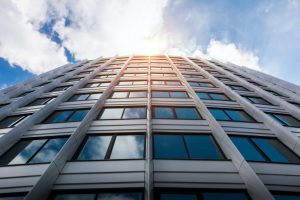 The formal practice of facility management has been around since the 1970s. Today there are 2 types of facility maintenance workers: the facility manager and the maintenance technician. Technicians are responsible for building walkthroughs, preventive maintenance, and repairs. Among facilities managers' duties are: maintaining safe, comfortable, and useful environments, work with building assets, exploring of their impact, strategic tasks and more. These responsibilities are constantly evolving.
Why collect facility management data?
Data is critical for facility managers to understand where the facilities management processes and procedures stand, in which direction to move to improve them and to measure these actions. In general, data and analytics set the stage to better facilities management.
The key types of data to use
While there is a huge number of data to consider, some metrics will provide more insight. Here are some of them:
– Work order response time. This is both a diagnostic data and a prescriptive one. This data contributes to avoiding delays and optimizing repair works.
– Repair cost. The data of average repair costs is useful when planning yearly facility maintenance budgets. This contributes to more rational and cost-effective use of funds.
– Energy cost. Energy is a big cost for facilities. The data of usual energy costs and usage helps optimize and save the related expenditures in facilities.
– Space occupancy. This data allows facility managers to understand existing space utilization and how to better manage the space.
The benefits of mobile apps
To make the work with data easier and more efficient, modern facility managers refer to special mobile apps. These apps allow users to collect, manage and analyze all data right on a mobile device. Among the main benefits are:
– Timely and more accurate data.
– Agility and the opportunity to work with data right in the field
– Better instant communication and the opportunity to share all data without face to face interaction
– The opportunity to generate various reports and store them with constant access.
Snappii is the top business app development company. We are ready to create a custom app for fast, simple and efficient work with any facility management data. Send us your requirements to discuss.
Moreover, Snappii offers the ready-made Building Maintenance app, which can be useful for any facility manager. This app is designed to help organize and manage maintenance inspections of buildings. Also users are able to evaluate conditions of functional areas and create building service orders. Download Building Maintenance app to try. It is available in Apple App Store and Google Play. Feel free to contact us to discuss the customization of this app.