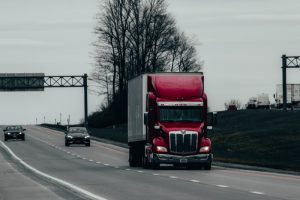 From time to time commercial vehicles are put through a DOT inspection to make sure they are complying with all of the rules. These inspections are carried out by a state police officer or a DOT inspector. However, drivers must be aware of these inspections, be prepared for them and carry out their own ones.
A snag and consequences
DOT mandates a program of pre- and post-trip inspections. When an issue is discovered, a vehicle inspection form should be submitted stating the nature of the problem. Also, it requires a form after repairs, confirming that the issue has been corrected. This can be a tedious and time-consuming process, and as a result, contribute to ignoring, violations and heavy fines.
Inspect & Maintain Vehicles app – the solution that was so necessary
Keeping in mind all the difficulties of completing the vehicle inspection forms, Snappii has created an Inspect & Maintain Vehicles app. This app allows users to perform detailed inspections of various types of vehicles including heavy and not heavy ones right on a mobile device. It is possible to easily identify any issues and breakings, report them to mechanics and ask for a quick repair. Pre-made mobile pre- and post-trip inspection forms help avoid tedious and unreliable paperwork. Moreover, the Inspect & Maintain Vehicles app enables drivers and other professionals to keep all data at the fingertips and provide it, if necessary.
Have any specific needs? Lean on Snappii
We understand that any business is unique and have its own requirements. You can appreciate the benefits of the Inspect & Maintain Vehicles app but still refuse to use it due to its generalized format. Therefore, Snappii offers a great opportunity to customize the app. We will meet your specific needs and make the necessary changes. App customization is more affordable than the creation of an app from scratch. Many businesses have already appreciated this solution. Don't waste your time and don't settle for less! Contact Snappii to discuss app customization right now.