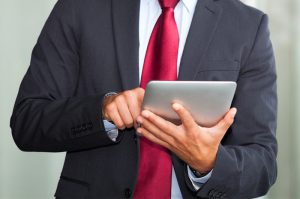 In the past years, businesses and individual specialists have been successfully adopting mobile technologies. Mobile apps are now a part of everyday personal as well as business life. Every enterprise is trying to mobilize their existing systems, employees and activities to amplify their efficiency, cut expenses, generate more revenue and grow the business. To give mobile enterprise apps the best chance of success, there are major pitfalls to avoid.
Understanding the app users
One of the fundamental error businesses make is the implementation of the app without talking to the people who will use it.  Today there are enterprise apps with significant narrow focus. It is essential to observe all the details for maximum benefit. Before starting to create an app, businesses should ask the employees "What's the right app for this field of activity? What tasks it should solve and what improvements and simplifications it should bring ", reproduce the work plan taking into account the use of the app Companies must avoid the assumption that they know what is needed and enter into the dialogue with their employees, they know their own needs best.
The app UX
The underlying concept of a mobile app is different from a desktop app. User interface and navigation of any enterprise app should be worked out in this regard. Frequently such apps are used in the field. The interface must be simpler and more user-friendly. It is necessary to pay attention to such features as voice-to-text and autofilling. A lot of technical aspects of the applications should be taken into account. Maximiliano Firtman, director of training firm ITMaster and author of books about app development, notes an example. When you press the home button on the phone, your previous app stops. If an app needs to do something continuously, like monitor a GPS position, it has to create a background process. But background processes can burn through power. And you want your users to have a phone with battery life that lasts the whole day. This way businesses should beware of background processes.
Security
When it comes to security, unfortunately all enterprise apps are at risk. Nonetheless there some areas to focus on to avoid the most common security failures. Mobile security starts with the device itself.  iOS and Android operating systems require a separate approach for hardening the device. Learn the security features of your device based on this. However simply controlling the mobile device itself doesn't protect the data that the device accesses, transmits and stores. Also you should pay attention to the security of wireless communications, the data center and cloud services. A comprehensive approach to mobile enterprise app security is required.
Avoid all pitfalls with Snappii
Snappii is a leading mobile business app development company. About 500,000 people use Snappii business apps in 30+ industries around the world. We've helped thousands of enterprises to optimize, accelerate and simplify usual work processes. Thanks to considerable experience, we will help you to avoid pitfalls and save your money on creating the app. Our Snappii support team is always available to consult and guide your ideas to maximum profitability. Get your enterprise app in weeks, not months and start getting significant benefits.