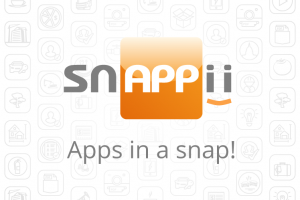 It is hard to imagine a modern life without mobile phones and tablets. Most people all over the world use these devices daily for business, entertainment, games and etc. According to a recent Pew study about 91% of USA population utilizes smartphones. Their usage as well as of tablets is constantly growing. The most powerful feature of all clever phones is their ability to immediately access to information and easily handle it with the help of various options. Mobile mobile business apps are what make mobile devices must-haves. Due to the shift from marketing mobile business apps to enterprise ones we can witness that more and more mobile mobile business apps are being created for internal usage.
However, not every industry has embraced this trend. The mass implementation of mobile technology among upstream and downstream oil and gas producers is still in its infancy. This can make this industry an attractive field for mobile developers and resellers in the nearest future. To understand how mobile technology can evolve in this sector, let's consider how mobile mobile business apps will support oil and gas extraction and production. There is a huge potential as mobile mobile business apps offer new data collection options and let workers easier and faster communicate with each other. That means that the expenses and time spent on paper documentations and communication can be saved. It increases the effectiveness of the whole business process in this sector and offer great perspectives in future.
Mobile gadgets have become a significant driver of efficiency, allowing quick, remote access to information necessary to complete even the most difficult tasks. For the oil and gas industry embedding mobile technologies can eliminate considerable gaps in communication and data collection, reduce costs affiliated with inefficiencies and increase safety compliance. As oil and gas industries further deploy tools to enable flawless wireless connections, they will likely see a positive effect on reducing costs; for example, a decrease in time and resources for travel to and from rigs or production sites to inspect equipment and a reduction in labor incidents and environmental impact.
That became possible due to up-to-date features with which most mobile mobile business apps are equipped. Only some of them are:
– digital forms collecting texts, locations, signatures, date, checklists
– rapid submissions of big amounts of data to email addresses and databases
– offline mode that enables to interact with data when no Internet access is available
– Google maps
– QR code integration
– PayPal payments
– Web Services integration
– More
It's not the right time to argue about why such a big industry is still too young when it comes to deploying the use of mobile applications and other wireless technologies. It is more important to take advantage of what mobile devices can do for safety and efficiency in the oil and gas industry. Finding ways to create custom mobile solutions which will allow to rapidly and simply handle data collection is crucial to the industry's overall success. Investing big money into oil and gas services mobilizing will undoubtedly pay for itself in short terms of time.