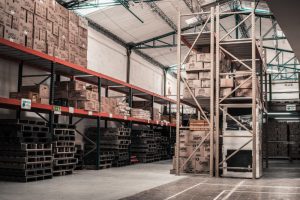 There is nothing quite like the ease and convenience of ordering things online, especially in this unstable time of COVID-19 pandemic. As e-commerce continues to grow in a rapid rate, it is increasingly important for companies to increase the efficiency of their e-commerce warehousing for stable and organized operations.
Organized inventory and picking routes
Time is money, and to make e-commerce warehouse operations efficient, companies should optimize and minimize the time it takes to pick orders. The inventory should be organized in ways that make picking routes as short as possible. Among the useful actions to reach this is placing of top-selling within easy reach, and placing the rest of items according to the frequency with which they're ordered. This requires constant compliance and clear monitoring. The other useful point is locating items that are often ordered together next to each other. Also companies should always accommodate seasonal demand and special promotions.
Mobile solutions to streamline usual operations
Technological innovation is one of the best ways to improve warehouse management process and the entire warehouse operation. When it comes to increasing e-commerce warehousing efficiency, purchasing expensive robots and unique technologies is not necessary. Instead, companies can start with smart mobile apps. They can help optimize usual operations, maintain constant control and manage all the data. With the wide array of warehouse mobile solutions available today, there is an app that fits the needs and budget of any company.
Join successful Snappii apps holders
Snappii is a leader in multifunctional business apps. We cover such industries as construction, field service, fleet maintenance and management, and warehousing is also among them. Snappii offers ready-made apps to increase the level of warehouse management and improve other related operations. Download and try the apps here. Moreover, Snappii team is able to embody your individual idea. We are able to create a custom business app from scratch and in accordance with your specific requirements. Snappii is proud of the quality and high speed of its work. Contact us to discuss the development of your own custom business app.