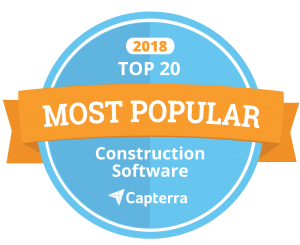 Mobile technology has transformed our lives in different directions. We actively use them in our private life and also we digitize and automate our work. First of all, industries want eliminate manual processing of data, and mobile apps are the best assistant in this.
Mobile apps in construction industry
Work with construction data still mostly happens manually and through multiple movements between jobsites and office. In large construction projects such approach can significantly stretch the job. However, thanks to construction management apps various operations can be done with a tap of finger.
Snappii, a leading mobile business apps company, provide construction apps and mobile forms to automate bidding, timesheets, inventory management, equipment tracking, inspections and other important tasks. We specialize in conversion of existing paper forms to complete mobile apps. Capterra, a Web service that aims to help businesses find the right software solutions, included Snappii at its recent Top 20 Most Popular Construction Management Software List. It is an independent assessment that evaluates customer base, number of active users, and social presence to generate a list of market leaders in the Construction management space that offer the most widely adopted solutions. You can find this list here. Let us present you some Snappii construction apps to explain the demand in this sphere.
Construction Manager App
This construction app is created to ensure the accurate and regular flow of information between company headquarters and construction sites, track work progress and maintain right workflow. With Construction Manager app managers can control construction projects, make necessary estimates, track working hours, perform specific calculations, etc.
Construction Daily Log App
It is a one-page collapsed form app which allows users to create professional daily reports in minutes. This construction app includes contractor details, site information, work performed, subcontractor progress, issues and punch lists, reasons for delays, additional work or change requests, materials purchased and received, labor and travel hours and more. Employees can hit the mike and speak into it instead of typing. Also they are able to add photos, audio, video and GPS locations. A filled form is generated into a complete report and can be sent via email.
Punch In / Out Timesheet App
A recently released Punch In / Out Timesheet App has already reached its first thousand users. This powerful mobile time tracking app is for employees who work on site or change their locations often. They can track their time for any project or job code, punch in and out on their mobile devices anywhere, add breaks and details and generate a professional time card, which can be emailed.
"Getting listed in Capterra's Top 20 Most Popular Construction Management Software report is a great accomplishment for us", Alex Bakman, Snappii CEO says, "We have over 200 apps in the Apple and Google Stores and are working hard to improve our existing construction apps, as well as adding mew apps to help construction managers, service companies, sales people to better organize their working process. Snappii Construction apps combine project management, document management, budgeting, scheduling and more to create a catch-all system for contractors. These solutions help managers of a construction site stay on time and on budget by making the most of their materials and labor."