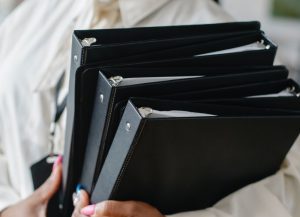 Have you ever thought about how much is paper actually costing you? Industry research firm Gartner, Inc., estimates that as much as 3% of a company's revenue is spent on paper, printing, filing, and the costs to store and maintain files of information. Until recently alternatives to paper forms were either unavailable or too expensive. However, now everything has changed dramatically and a company of any size and revenue can turn to a paperless workflow with smart, agile, and powerful digital solutions.
Here are the top 3 reasons to replace paper forms with digital forms.
Time saving and increase in productivity
Paperwork results in a loss of productivity. For companies with employees who work in the field, this means they have to constantly get back to the office for data processing and reporting. Also, paper forms take a long time to complete. These are a waste of time. The pre-made mobile forms require a few minutes to be filled in anywhere and at any time. Mobile apps with mobile forms instantly put data into your office employees' and managers' hands. This significantly saves time, increases efficiency and productivity.
Data reliability and elimination of errors
Paper forms are filled in by hand, increasing the chance of human error. They contain illegible handwriting, missed fields, and inaccuracies. Moreover, paper forms are unreliable and can be easily damaged, and lost. Mobile forms with pre-made fields can be filled in in a few clicks which virtually eliminates errors. Completed forms can be safely stored in the app, in the cloud, etc.
Decline of COVID-19 infection risks
We continue to live in the COVID-19 pandemic. The infection is primarily spread from person to person by small droplets, but also by contacting contaminated surfaces. This way, work with paper documents causes significant risk. People constantly transfer paper files that may contain the virus as well as they have to visit offices and contact face to face. Using mobile apps and mobile forms reduces these risks. It helps maintain the safety and health of employees, customers, and keep businesses open.
The best ways to go mobile from Snappii
If you are still drowning in paper, Snappii is your saving chance. We offer the fastest and easiest way to go digital without a huge investment of money. The Snappii Mobile Forms app already contains 100+ pre-made mobile form templates for plenty of activities. All you need is just download the app in Apple App Store or Google Play and start using the forms.
If you have your own forms that you have been using for a long time and you are not ready to abandon them, Snappii offers to convert your existing forms to their mobile analog. You can do it in a snap with Snappii Form Converter and Optical Field Recognition system. Learn more about it here. Also, the Snappii team is ready to do it for you. Just send us your forms and requirements.
It's time to say goodbye to paper and step into a new era of unique solutions and prosperity.