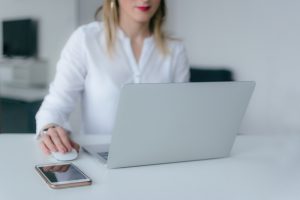 Paper is undoubtedly outdated. It is difficult to access, costly, time-consuming, unreliable, etc. Mobile forms have become more and more important in our daily lives and in business. Most of advanced businesses in various industries have already realized that implementing mobile forms into their business processes significantly improves data quality and workflow. Nowadays Snappii allows companies of all sizes to go digital without huge effort and investment.
Optical Field Recognition system or the time to turn to Artificial Intelligence for mobile form creation
Most businesses already have their own forms they want to continue using. However, it takes time to create a mobile form from scratch. With Snappii's Optical Field Recognition system, there is an opportunity to easily and quickly convert already existing forms to their mobile analogue. Here are the steps:
– Choose do it yourself option. You are able to convert your form from Apple mobile device, as well as from your computer/laptop.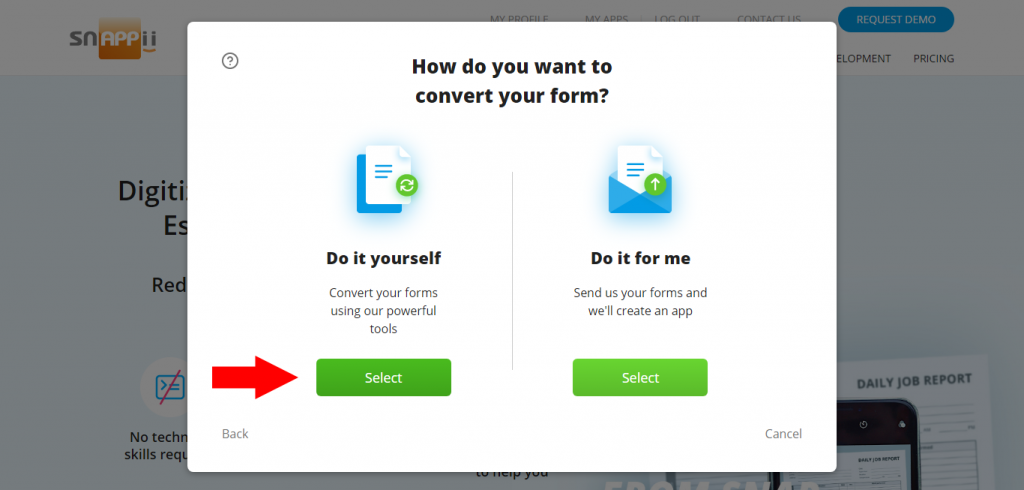 – There are 3 ways to get your mobile form. We will consider the second one.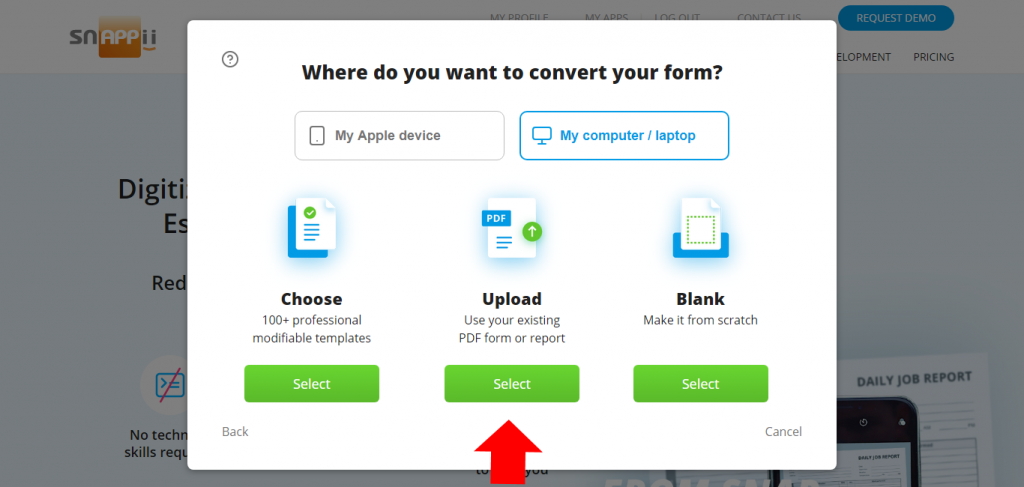 – Upload your PDF or image file. You can choose the way of creating your mobile form: Automatically (Artificial Intelligence) or Manually. Let's choose the first one.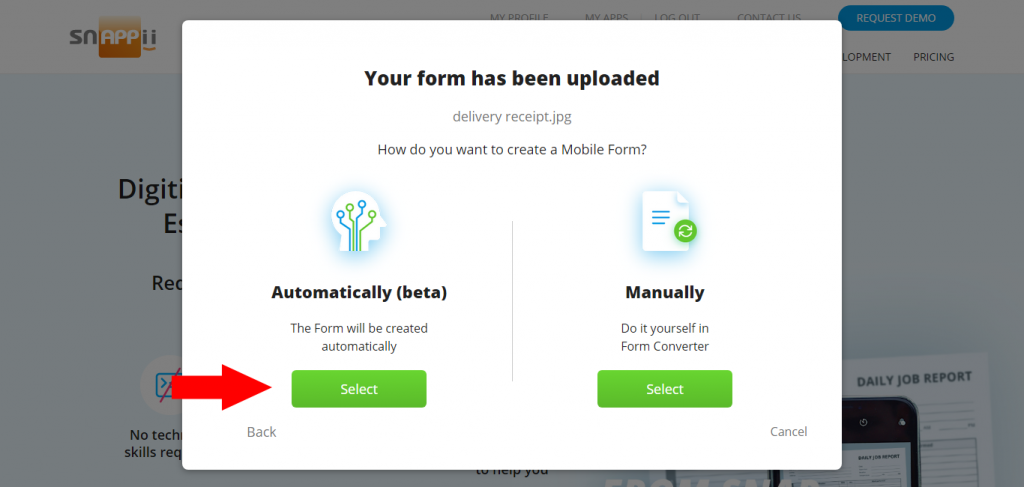 – You can edit the resulting form. Watch this video to learn how to work with Snappii Mobile Form Converter.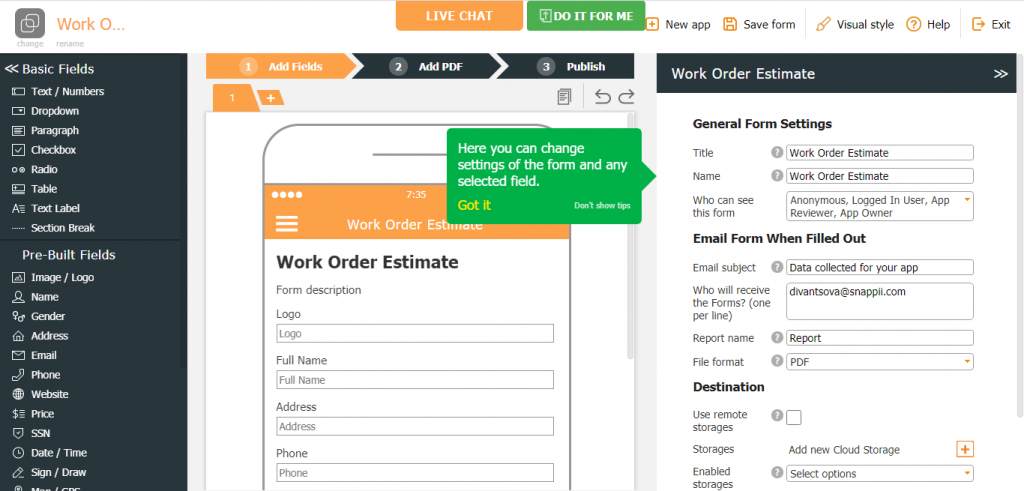 – You can also edit the PDF report of the form.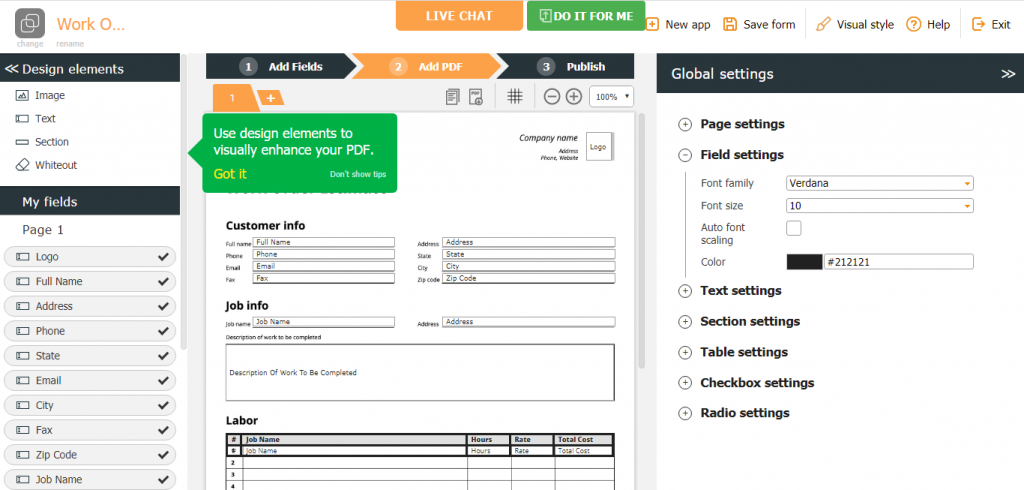 – Preview your mobile form and PDF report.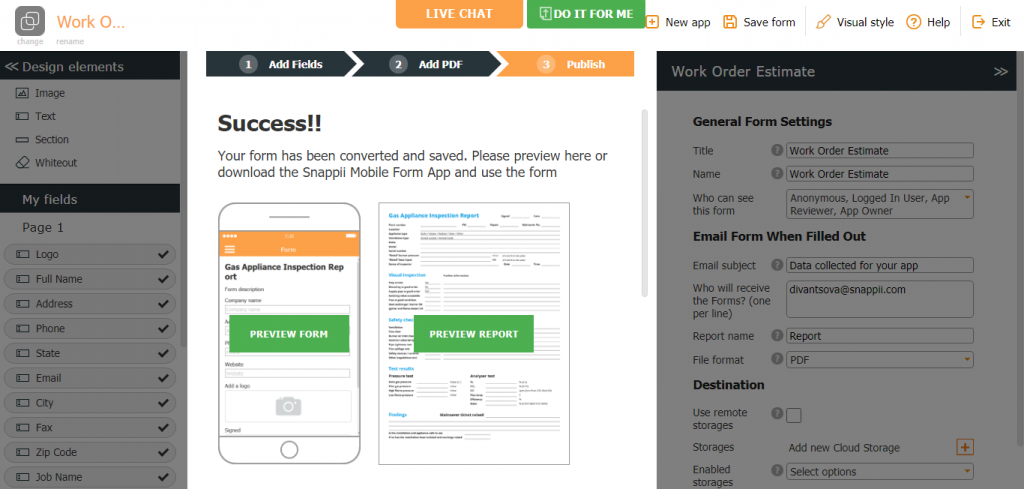 – Install Snappii Mobile Forms app to use your mobile form.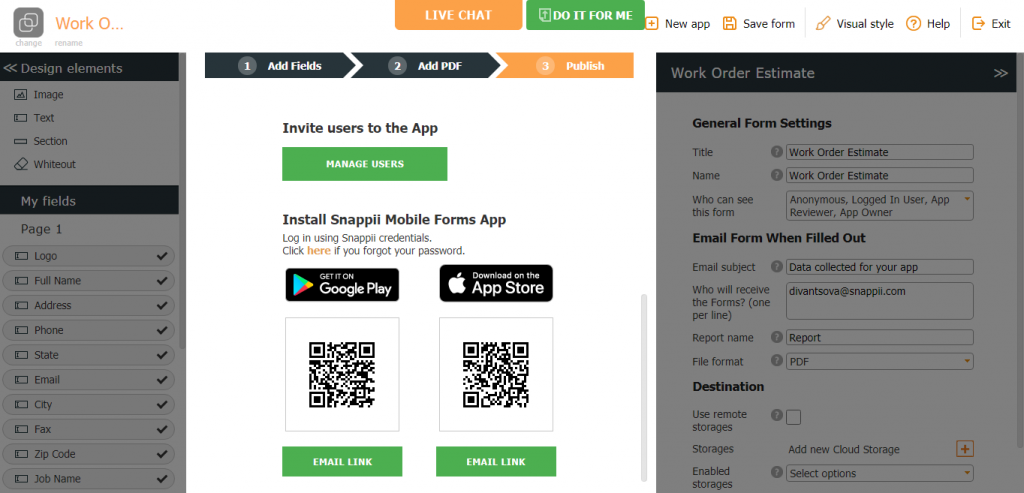 "Today we welcome all users to try our brand new Optical Field Recognition, – Alex Bakman, Snappii CEO says. "A process that used to take 2 to 3 hours to do manually, now with optical field recognition can be done in seconds. This means that any company using forms and creating PDF reports can now go digital instantly without huge investment of time and money! This is the key point that differentiates Snappii from its competition. If you are a regular user of Snappii, here's a great opportunity to help us make the next release the best ever."
Snappii team is always able to convert your forms for you. Send us your forms and requirements here. Contact Snappii support team at support@snappii.com with any questions.