The secret's out. Mobile forms are beginning to pick up speed. What once was reserved for the top companies, like General Electric, is now accessible to anyone. DIY app online builders have made way for a more affordable, easier to manage system that can work for nearly any industry. Forms are so dispensable, that people are even using them for one-time events.
Because the industry is home to so many different online form editors, we thought we'd go over each of them.
The Top Mobile Form Builders

www.gocanvas.com
GoCanvas is a software service that enables businesses to replace expensive and inefficient paper forms with powerful apps on their smartphones and tablets. Canvas enables users to collect information using mobile devices, share that information and integrate them with existing backend systems.

https://www.prontoforms.com/
ProntoForms is a mobile workflow solution to collect and analyze field data with phones and tablets. Users can easily capture data and submit complete and accurate forms from anywhere in real time, even offline.
Pronto's Form editor is probably one of the nicer looking ones on the market. They also have the benefit of having connectors for a lot of the small business software out there.

https://www.formstack.com/
Easily create secure online forms, landing pages, surveys & more with advanced optimization features to increase conversion rates. Formstacks beauty is in their simplicity. The form editor is great for first time users who are intimidated by the idea of creating their first form. They also provide great analytic tools akin to those of Google.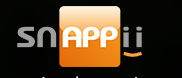 www.snappii.com
Snappii makes custom mobile apps utilizing as many forms as needed. Mobile forms can be of any complexity, collecting data such as audio, video, GPS and more. Because Snappii's form editor is so robust, it can be used for nearly any industry.
Just like Pronto, Snappii has a 'template' catalog of ready-to-use apps for nearly every industry. From Fire Extinguisher inspection to Night Club Sign-in, Snappii's catalog has been the result of years of working with businesses all across the globe.
Because Snappii is a mobile app developer, their forms can go beyond the capability of traditional mobile form editors. As your business grows, so will your needs. Snappii compensates for this by enabling users to add 'features' to their forms. These can include company-wide reminders, JS/HTML Plug-ins, PDF editors and more. Try out our app editor today and see for yourself.