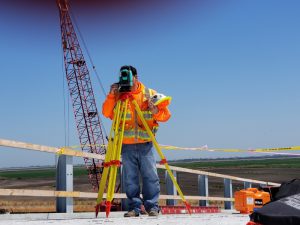 Any construction company is looking for a key to long-term construction cost savings. The final goal of the construction process is to produce a high-quality and performing project. This way, cutting costs is a complicated balancing act. A reasonable economy on a project is less about the counting of each dollar and more about spending time and resources smarter.
The way to work smarter and to stay within budget
One of the major reasons construction projects go over budget is ineffective communication and management. This causes delays, downtime, inaccurate and untimely data, unprofitable decisions and more. Since a construction project is a dynamic environment, it requires flexible and reliable tools for management and communication with the worksite. Modern mobile apps can provide this opportunity.
The leader on the market of construction apps
Snappii supports and provides plenty of useful features to construction businesses for about 10 years. Our construction apps help make projects on time and within budget. Among the top ready-made products are:
Construction Daily Log app. It is the #1 reporting app for any construction project. The app includes the one-page collapsed form with various details and the voice-to-text opportunity. After filling out, the form can be instantly generated into the PDF report. Learn more about the Construction Daily Log app here.
Construction Estimator app. This app allows users to quickly create on-site estimates for construction and repair projects. It provides the opportunity to quantify material, labor and other costs and fill in the pre-made form. Find more information about the Construction Estimator app here.
Punch In/Out Timesheet app. The app contains all of the necessary aspects needed to accurately record time for any project or job code for every worker in every crew and to generate a professional time card which can be emailed. Learn more and try it here.
Construction Change Order app.  The app allows users to avoid time-consuming paperwork and create quick construction change order requests right on a mobile device and provide them to selected supervisors for reviews. Learn more about the Construction Change Order app here.
Construction Manager app. The app ensures a regular flow of information between offices and construction sites. It contains the leading pre-made mobile forms to successfully manage any construction project. Learn more about its features here.
Visit the Snappii's app gallery and find even more advanced construction apps. Most of them can be customized to meet any specific needs. You can send your requirements here.