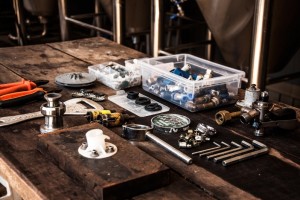 We have entered the era of mobile technology. More and more businesses are considering smartphones as important as another employee. Today, app stores are full of various types of mobile apps for a wide variety of industries and businesses. In today's post, we will pay special attention to mobile apps for plumbers.
Apps as a channel of convenient contact with consumers
Plumbers and plumbing contractors understand that staying efficient and profitable means they must embrace modern mobile technology. First, mobile apps provide a channel of communication between the service providers and consumers. Using mobile apps, plumbers can locate potential clients and consumers and quickly reach a specialist all with the same tool.
Apps as a powerful tool for work with data
Another useful feature is the daily log. Plumbers can instantly record data from their jobs onto their phone, allowing them to instantly access their library of logs at a moments notice. Specialist can easily access clients information, as well as send it to their boss with just a few swipes and touches on their phone.
Apps as an instant payment system
Mobile apps can even connect consumers to online banking modules. In other words, they can make cashless payments using credit or debit cards. This is also useful for plumber supervisors as they are able to track all payments and store check information right on their smartphone.
Create the best app for your business yourself
Despite the huge number of ready-made business apps in the app stores, it's difficult for most companies to find the one app that meets all of their specific needs. However, plumbing services' owners, and even the plumbers, can create powerful mobile apps themselves.
Snappii, an app builder the requires zero coding ability, enables everyday users to create powerful mobile apps. Snappii is a rapid app development company that offers over 400 pre-made apps, and over 100 features that can be changed within them with absolutely no programming. With Snappii, any business can have a mobile solution. Start building yours today.