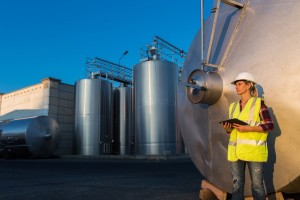 Mobile apps have a place in nearly every industry. In previous blogs, we've talked about the benefits of having an app for workers in the field, especially those who work with data. Another important feature that an app can provide is instant communication across many employees, which can be extremely useful in emergencies. While preventing disasters can be difficult, mobile solutions can help to mitigate some of the impact of such an event.
Instant reaction in a few clicks
Field employees often are limited in their communication to the head office. In case of an incident, workers need to manage their time efficiently in order to inform the Emergency Situation Department in a proper form and time. Mobile apps allow employees to instantly make necessary notifications, along with geo-locations, in a few taps. The app can have emergency checklists that employees are able to quickly fill out in pre-made mobile forms on their own smartphones. The reports will be logged and archived so that their always available, can be instantly updated and shared. This type of technology can be used in a multitude of other ways like pushing announcements out or planning a company event.
Take over the creation of the best app
With today's robust app-building platforms, managers can easily take care of field employees while creating an app that will meet their specific requirements. Snappii, a leader in the business mobile app solution, offers anyone to create a powerful app for any operation. Zero-code app builders enables people without any programming skills to build apps in as little as a few clicks by utilizing one of the 400+ pre-made apps. Our support team is also on-board to help you with any question, or conduct training to use the platform if necessary. 1 million people already use apps built on Snappii's App Builder. Join us today!