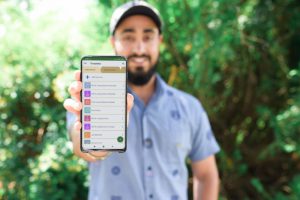 Any company using forms and creating PDF reports can now go digital instantly without huge investment of time and money. Anyone with mobile device can convert PDF or image file of form to its mobile analogue. Snappii offers Snappii Mobile Forms app with Optical Field Recognition. Let's consider how it works.
The major steps of form conversion with Snappii Mobile Forms app
– First of all, download Snappii Mobile Forms app and register.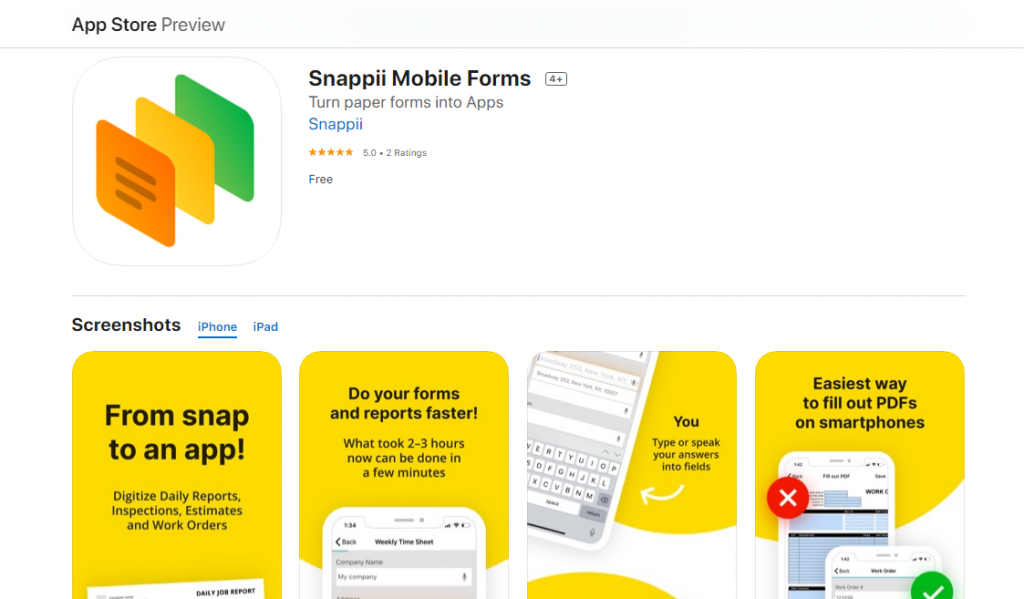 – Here is the opportunity to add your form.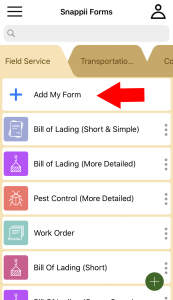 – Choose the way you do this. We will add the form photo from the camera roll.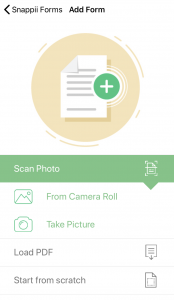 – You will get the info about recognized fields.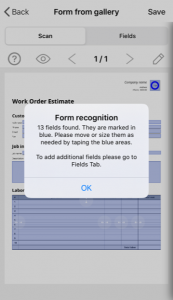 – Make necessary edits of the form report.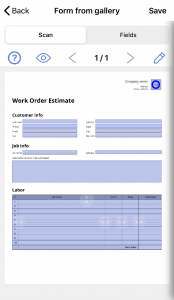 – Go to Fields to edit the form. Edit fields and add new.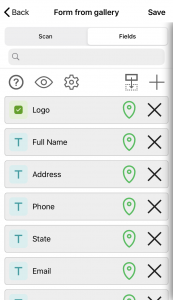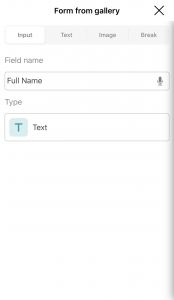 – Preview the form and the PDF report.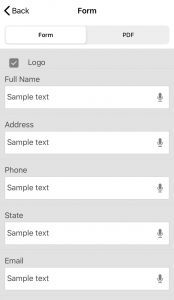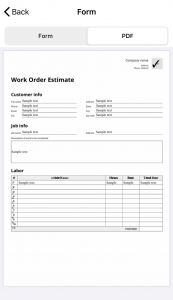 – Save the form.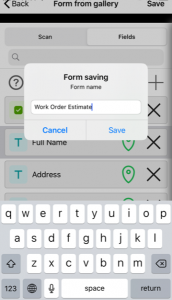 – You can start using your form.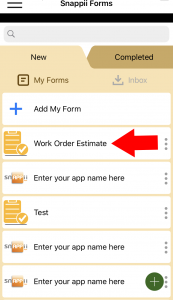 With Snappii Mobile Forms app, you can also use one of 100+ ready-to-use form templates. They are customizable to your specific needs. Moreover, you are able to create a mobile form from scratch.
Snappii's mobile forms provide autofilling, voice-to-text conversion, bar codes and QR codes scanning, the opportunity to take pictures and more.
The time to go digital
It's time to replace bulky and unreliable paper documents with a smart pocket tool. Read more about the advantages of shifting from paper to mobile forms here.
If you are not ready to convert your forms yourself, Snappii team will do it for you. Send us your forms and requirements and get a free quote. We are proud of high quality of our solutions and short delivery time. Feel free to contact our support team with any questions at support@snappii.com.