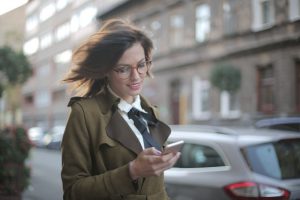 Coronavirus forced many businesses to go to remote work, as well as a work without face to face interaction and office visits. And now, more than ever, businesses are challenged to stay connected with their employees outside of the office setting. They actively resort to the help of mobile technologies to keep productivity.
The tasks that are set before us nowadays
Today mobile devices provide businesses with a solution to keep constant communication. This way, this task is easily solved when working remotely or with limited office visits. And what about work with documentation? How to collect documents and reports from remote employees? Fortunately, there is an effective solution for this too.
Mobile solutions for smart and agile work with data
By using mobile apps and digitizing documentation, employees can easily and quickly collect necessary data and add it to pre-made mobile forms, instantly generate complete reports on the base of this data and submit them right through a mobile device. All of these are made without ever stepping foot inside the office. More and more businesses across all industries recognize this colossal benefit and equip their employees with mobile solutions.
Besides the opportunity to work with various data remotely, mobile apps and mobile forms allow users to increase the accuracy of data and reduce errors. Learn more about other advantages in this blog post. Also, there is a blog post with the top types of mobile forms, that every modern business should use.
Snappii Mobile Forms app
If the question of work with data and its sharing while working remotely is extremely relevant to you, Snappii is your best solution. We offer a Snappii Mobile Forms app with 100+ ready-to-use form templates for plenty of industries and fields of activity. The app provides inspection forms, estimates, work orders, invoices, daily logs reports, etc. Moreover, there is a unique opportunity to convert your own forms right in the Snappii Mobile Forms app and use them. Learn how to do it here. Download and try the Snappii Mobile Forms app right now.