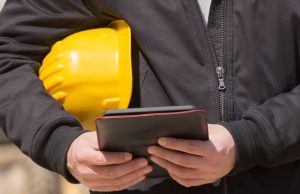 Mobile technology is a tidal wave of progress in all fields of modern business. Many companies and organizations today have an increasing need to enable workers to work with various data outside of the office, right in the field. Mobile forms have become a real godsend for that. Let's explore some advantages of mobile forms in more detail.
Convenience and agility
The first obvious advantage of mobile forms is their convenience of use, especially for field workers in such fields as construction, field service, warehouse management, transportation, and more. It is hard and often impossible to manually fill out paper-based documents or make some writings. This way, field workers neglect this which ultimately negatively affects the entire operation of the company. Mobile forms eliminate this and allow specialists to easily fill out pre-made mobile forms in a few clicks.
Speed
In the world of paper forms and paperwork, the flow of information is slow. Field workers spend much time both filling out the forms manually and delivering them to the office. It takes hours or even days. However, mobile forms have changed a game. Filling out a mobile form is a process of several minutes. Moreover, field workers can instantly submit any mobile forms and reports remotely without visits to the office.
Accuracy
Filling out paper-based forms by hand is associated with inevitable errors and typos due to the specificity of handwriting and conditions. In some cases, even one small typo can significantly harm the entire operation. Mobile forms put an end to such errors and typos and contribute to accurate, reliable, and timely data.
Cost saving
According to the Coopers & Lybrand study, 15% of an organization's revenue is spent on creating, managing, and distributing documents. Companies have to spend money on paper repositories and special staff for their maintenance. Mobile forms keep such costs to a minimum. All documentation can be conveniently and securely stored on a mobile device.
Switch to mobile forms with Snappii
Snappii is a leading provider of mobile apps. We cover plenty of industries and fields of activity. Snappii users have 3 ways to switch to mobile forms:
– DIY with Snappii Form Converter. It is a powerful and easy-to-use platform with the Optical Field Recognition system. Anyone can convert the existing form to its mobile analog or create a new one from scratch. No special skills are required. There are video tutorials to make this process even clearer and simpler.
– Order mobile form creation or conversion. The Snappii team is ready to instantly convert your forms or create mobile forms in accordance with your specific needs. You can send your forms and requirements and get a free quote to start.
– Snappii Mobile Forms app. Snappii offers the ready-made Mobile Forms app with 100+ ready-to-use form templates. Anyone can download the app free and start using the forms.