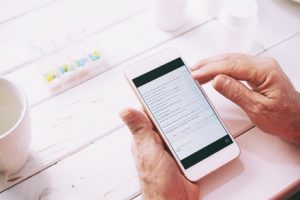 When operating a business, you and your employees will often find yourself in need of different types of business forms for work with data. Nowadays, thanks to streamlined mobile solutions, it's easy to forget about paper forms and their manual filling. Powerful mobile forms and form apps at the mobile devices give an opportunity to collect the information and process it right in the field. Snappii offers several types of mobile forms, which are available today.
Daily Log Forms
Daily log form is basically like a to-do list during the day, but it is much more specific. In view of the industry and the type of operation, daily log can include such fields as weather conditions, work location, work progress, delays, accidents and more. Snappii offers a unique solution in its apps with daily log forms. Users can instantly generate the reports on the base of the forms and share them. The most popular daily report app is Construction Daily Log app. This #1 app is used by tens of thousands of construction companies around the world. Moreover, Construction Daily Log app is 100% customizable and users can even add their own forms into the app.
Inspection Forms
Inspection is an activity that's always going to exist in any business. Mobile inspection forms provide the speed and flexibility to the specialists at the job sites. Ready-made fields allow saving time and collect data more accurately. Snappii offers many powerful inspection apps in its collection, from Heavy Equipment Inspection app to Workplace Safety Inspection app. You can learn more about these apps here. At Snappii, we understand that different companies have different standards for their inspection forms, that's why all our inspection apps are also customizable.
Estimation Forms
Mobile estimation forms and apps simplify the process of providing cost estimates for different types of labor. Moreover, they improve the decision making process and allow avoiding mistakes and leakage of funds from manual calculations. Thanks to Snappii estimation apps, users can instantly create and send estimates and invoices to the customers. It contributes to the better management process and creates a favorable impression for clients.
You can find more Snappii form apps here. Nowadays we offer a special offer and you can use as many Snappii apps as you like when you buy just 1 app. Contact Snappii support team for more information.
Employees spend over a month each year filing paper documents. Each business is different but each business needs the quick and simple work with data collection. Mobile forms are the best way for it.
If you have the forms and want a personal business app on their basis, Snappii team will be pleased to create it for you. Just send them together with your requirements to us. We create apps in days, not months! Also, thanks to our unique Form Converter, anyone can convert the existing forms into the apps in a few minutes. No coding necessity. Just load your PDF and drag and drop fields. Say goodbye to the paperwork and start a free trial right now.