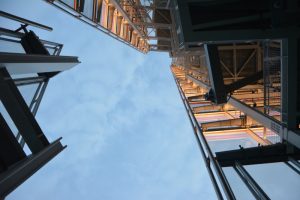 Guest post from Brooklin Nash
Large construction projects require massive amounts of planning, communication, and attention to detail.
This is why RFIs- Requests for Information- are necessary on the job. An RFI is an official request form asking for details during the planning, bidding, or building stages of a project.
This type of request enables communication between different stakeholders to clarify details and make sure the work gets done in a safe and efficient manner.
The difficulty with RFIs is that they can be time-consuming and inefficient. One study found that the average RFI costs a project about $1,000 and doesn't even receive a response about a quarter of the time.
This can lead to frustration on a jobsite. Instead of viewing an RFI as a strain on the bottom line, professionals should approach these requests as a tool to improve communication and make work easier. This is possible with modern technology.
Today, there are many construction software platforms available to make communication forms more streamlined and efficient.
We are going to take a look at what the anatomy of an ideal construction RFI and the solutions available to make RFIs more simple and productive.
The Framework of Your RFI
The structure of your RFI largely depends on the purpose the request.
Engineers and professionals can create RFIs for many reasons, including:
– Asking for more details that are not explicit in the original contract
– Clarifying particular aspects of a project
– Making changes as the project advances
A RFI should include several main components. Here are is a typical layout for a RFI.
Introduction explaining the purpose- Because a RFI can be submitted for several different reasons, it is always good to start off with an explanation of why the request is being submitted.
Addressing the specific clarification or modification request- This is the bulk of the RFI. This is the chance to ask for the detailed information needed, including references to specific paragraphs or drawing numbers.
Impact of Clarification- A RFI should estimate how much of a delay in construction the clarifications or modifications are expected to create. If already in the construction process, this includes the estimated modification costs.
Other information- Professionals like to include information regarding how they expect the RFI to be processed, how long the contractor or recipient has to respond, any confidentiality clauses, statements about how work will be suspended until the RFI is authorized, etc.
Tools to Help You Manage Your RFI Process
RFIs cost projects many hours. Architects, project managers, and contractors often have different ways to submit RFIs. This can create unnecessary inefficiencies on an already complex project.
To keep everybody on the same page, modern software solutions can streamline paperwork and systems. A good starting point is to use a RFI app to help reduce paperwork.
For multifaceted support, construction management software features tools you need to manage all aspects of the construction process.
Read customer reviews to get honest and accurate insights on construction industry softwares.
Brooklin Nash focuses on helping companies build their online brand with an engaging content marketing approach. With a bent for SaaS and B2B tools, Brooklin enjoys staying up to date and what can help SMBs grow. He currently works and lives in Central America as a "digital transplant."